Creative Writing Winners 2017
Shortlisted Poetry and Short Fiction works from the 2017 Prize, were published in the Creative Writing Anthology 2018.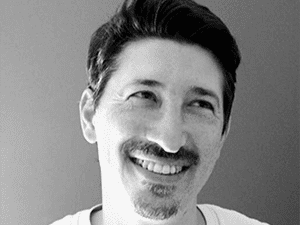 Poetry – Jonathan Greenhause
A Poem Written In My Past Life as a 15th Century Georgian Monk
Jonathan lives in New Jersey with his wife, two sons, and dog. This poem first appeared in The Rialto and was obviously written at some point after his past life as a 15th century Georgian monk. He recently won the Ledbury Poetry Competition with a poem that wasn't about any of his past lives.
Read Jonathan's winning work here.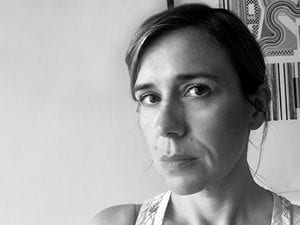 Short Fiction – Lou Kramskoy
Glassblower's Lung
Lou is a London-based Animation Screenwriter. Currently a part time student on the MA Creative Writing course at Birkbeck, University of London, she is working towards completing her first novel alongside a collection of short stories. In 2017, Lou was longlisted for the Mslexia Short Story Prize.
Read Lou's winning work here.
Twitter: @LouKramskoy
---
Shortlisted Writers 2017
Aaron Kent – Bangladesh Backpack
Alexandra Strnad – Sandstorm
Amita Murray – Refuge
Arthur Powers – A Bag Lady's Body in the Financial District and Famine
Ashley Inguanta – The Day They Found
Carolyn Jess-Cooke – Sagittarius A*
Chris Jenkins – Unspoken Things
Chris Thompson – The Prayers of the Pagans
Chris Connolly – The Speed of Light and How It Cannot Help Us
CJ Atkinson – Bad Poetry
Colin Walsh – Victories
Elizabeth Flux – Best Laid Plans
Francine Conley – Eve's Dilemma
Gail Anderson – Blink
Geraldine Clarkson – A Young Woman Undressed Me and
Gloria Vando – New Shoes and an Old Flame
Jack Roberts – Orange (In Three Parts)
James Aitchison – Old Branch Line
Janet Lees – Catching Fire
Jessica Wilson – Reclamation
Jo Burns – Shergar's Last Race
Joseph Hutchinson – Chopped Earth Under Curdled Clouds
Judy Birkbeck – Cursed from the Earth
Kat Myers – Processional of Sleep Aids and Step Work
Katherine May – The Marriages
Lela Tredwell – Mavis and the Microwave
Leonardo Boix – Niobe's Fate (A Mistranslation)
Majella Kelly – Anadromous Vocabulary

Marc Joan – Seeing John
Maria Thomas – Flowers
Marie Chambers – Inspiration Never Chafes at Needing to do Laundry
Mark Wacome Stevick – After Shunning
Matt George Lovett – Dia de los Muertos
Micah Card – Exotic Dancers
Michael Collins – Four for Robert Hayden
Michelle Penn – Aubade
Michelle Wright – [wərdz]
Moshe Elias – The Note Natalie Whittaker – Moss
Norman Franke – Spiritual Algorithms
Paul Hetherington – Plumber
Paula Lambert – Lessons in the Drinking of Nectar: Hummingbird Prartho
Sereno – Quantifiable Evidence and Measurable Outcomes
Rachel Grande – Memoir in Half Sentences
Roseanne Watt – The Moth Trap
Ruth Wiggins – Trout Sarah Bence – Third
Sarah Rice – The Door in 4 Parts and From the Bus Window
Shari Kocher – Black Door with Snow
Simon Linter – Typewriter
Stephanie Hutton – See-Through
Sunny Singh – A Cup Full of Jasmine Oil
Tracey Iceton – Diana of the Moon
Tricia Cresswell – Changeling
Vasiliki Albedo – The Stub
Will Seymout – The Third Time I See Him Fly an Aeroplane