Creative Writing Winners 2016
Shortlisted Poetry and Short Fiction works from the 2016 Prize, were published in the Creative Writing Anthology 2017.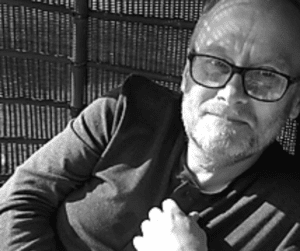 Poetry – Ian M Dudley
Fish and Chips
Ian M Dudley lives in Oxford, UK. The poem Fish and Chips won the 2015 Oxonian Review competition and is part of a sequence of poems called Business Class about working in a large multinational company. Ian is currently writing poems whose titles all begin with the words "A Box of".
Read Ian's winning work here.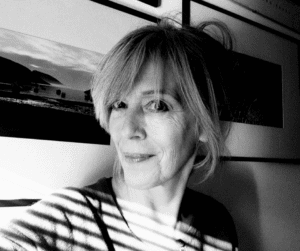 Short Fiction – Christina Sanders
What Happens At The Edge
Christina Sanders lives in Brighton. What Happens at the Edge is part of a short story collection on the theme of compromise. Other stories in the collection have been published in the Bath Short Story Anthology, Rattle Tales, Litro and Toasted Cheese. Her work explores the borders between desire and eventuality.
Read Christina's winning work here.
Follow Christina on Twitter @writingthemap
---
Shortlisted Writers 2016
Alexandra Strnad – The Eyemouth Tapestry and November
Ali Thurm – Desire lines
Amanda Merritt – Mirror/ Mirror
Angela Carr – Experimental Mathematics
Anita John – The Kitchen
Anne Summerfield – I go with my grandfather to a Belgian brothel
Anthony Watts – A Proper Fire
Ashley Haywood – Evernight
Bo Crowder – The view from row L
Cameron McGill – No kindness in the joke
Cheyanne-Joni Morris – All That Glitters
Chris Connolly – The Speed of Light and How it Cannot Help Us
CJ Atkinson – lit.
Clare Hunter – Mrs Hendry's Bracelet
David Butler – Home Truths
Deborah DeNicola – Color Blind
Douglas Bruton – LEARNING TO FLY
Emma Axelsson – Fracture
Fiona Armstrong – Ice in the Blood
George Woods – Storm birds
Hayley Jones – Things I Have Wasted Money On
Helen de Búrca – The laugh
Helena Fox Dunan – the boy you love is going to die
Hieu Gray – Ghost Song
Hilary Alexander – The Train Journey
Ingrid Jendrzejewski – The Hard Girls of Softball
Janet Newman – Cycling at Dawn
Janet Lees – Reconsecrated
Jay Gordon – Escaping The Inescapable
Jenny Lewis – Sur le Pont des Arts
João Coelho – Looking out the window
John Forde – Love In the Afternoon
Jonathan Greenhause – We draw a bath and Our Recurring List of Heartbreaks
Kristi Carter – When a Ghost Touches Your Body
Lesley Sharpe – Antler Dreamer
Louis Klee – No Echo
Louise Ihringer – Work Trip and Postpartum
Lynn Caldwell – In Your Own Dreamtime
Majella Kelly – Clipping A Cockatiel's Wings (for Dummies)
Mallory Imler Powell – The circumstances
Mara Adamitz Scrupe – there're two Dicks in my house
Maris O'Rourke – Spells To Tame Children
Mark Carson – In County Clare
Matthew Hooton – This Country
Paul Munden – Modulations to a minor key
Rebecca Hurst – And then we saw the daughter of the minotaur and Cabbage, 1987, acrylic on canvas
Rebekah Cuevas – Dry Erase
Rosie Sandler – Holding On
Ruth Brandt – Letters From Prague
S K Grout – Aaron Siskind Pleasures and Terrors of Levitation 93 1961
Shelley Sclater – The Memory Box
Stav Poleg – Site-Specific Streetcar
Sue Wootton – Smeuse
Thomas Atkinson – DANCING TURTLE