Creative Writing Winners 2013
Shortlisted Poetry and Short Fiction works from the 2013 Prize, were published in the Creative Writing Anthology 2014.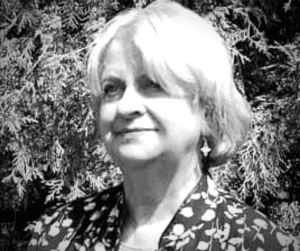 Poetry – Sylvia Adams
Hands, a Choice
Sylvia has written novels, poetry collections, an award-winning chapbook and a children's book. A writing instructor, book reviewer and former poetry columnist for The Ottawa Citizen, she is a founding member of Canada's Field Stone Poets. As Adar Press, she edits and publishes chapbook anthologies.
Read Sylvia Adams' winning work here.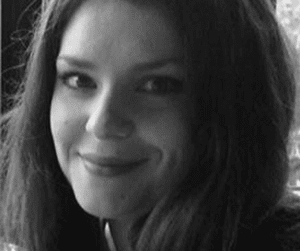 Short Fiction – Jennifer Roe
Roses Are Red
Based in Dublin, Jennifer teaches English, though returns to the other side of the desk to study a Masters in Creative Writing at the University of East Anglia, where she is working on her first novel. Jennifer's fiction is inspired by music; it is a love that will ever exist alongside her passion for writing.
Read Jennifer Roe's winning work here.
Follow Jennifer on Twitter @Jenniferhroe

---
Shortlisted Writers 2013
Alison Prince – Muckle Flugga
Amina Alyal – Nightmare
Anne Caston – The Life I Might Have Had
Anne Welsh – In and Out of Love (after Damien Hirst)
Antonio Bouxa – Flicker
Bob Beagrie – Tumbleweed (After Edward Hopper & Hart Crane)
Caitlin Hayward-Tapp – She Asks Me
Catherine Ford – Damaged Goods
Charles Bliss – The Platitude of Kaleidoscopic Eyes
Charlotte Lydia – l'Espirit de l'Escalier
Chloe Wilson – Rapunzel's Hair; Some Other Uses
Chris Connolly – Withered from the Frost
Christina Lloyd – Esperanza
Cliff Forshaw – Authentic Victorian Mermaid
Daniel Southward – Snare, Trap, Shut.
Dianna MacKinnon Henning – Between Young and Old Time
Elizabeth Carothers Herron – Animal Body
Gemma Hawdon – Seashell Washed Up in a Storm
Harriet MacMillan – Unquestioning
Holly Corfield Carr – Bycatch
Jennifer Roe – Roses are Red
Jessica Glover – Exposé
John Darley – Siebenschläfer
Joshua Schouten de Jel – Eurydice
Keren Heenan – Lament
Kerrin O'Sullivan – Coming Home
Lauren K. Alleyne – Eighteen

Lesley Quayle – The Gatherer
Lisa Dart – Severe Sweetness (St. Theresa of Avila, Bernini)
Lizz Murphy – The Bird Painting I Really Wanted to Paint
Lucienne Kim Flavell – Borders
Lucy Madeline Dougan – The Forge
Margaret Malloch Zielinski – Still Life
Mark Fiddes – They're Not Eye Bags
Maureen Eppstein – Ambient Music
Megan Doyle Corcoran – Between Here and There in America
Michael Casey – Clotho Learns to Knit
Michael Travisano – Orange Suns (from Widows and Orphans)
Mike Absalom – Scorpion Month
Patrick C. Kavanagh – Colour & Noise
Paul Hetherington – Angels at Nedlands Primary School, 1968
Paul Sutherland – Red Candle Holder
Ray McGinnis – The Lives of Others
Reece Choules – T.V. Eye
Robin Giraudo – Falk Magic
Rosalind Green – The Love that Mattered
Rosalind Hudis – Summer in Powys
Sharon Black – Water into Wine
Shawn Pittard – El Desdichado
Sylvia Adams – Hands, a Choice
Tess Barry – Finding My Bearings in Picasso's Blue Period
Victor Tapner – Dancing for Monsieur Degas
W. D. County – Plastic Soldiers
Wes Lee – Wake Moon