For over six decades, Roberto Burle Marx (b. 1909 – 1994) put conservation at the core of his vibrant, immersive and acre-spanning artworks. His vision, one where human and natural life are an intertwined ecosystem, produced thousands of gardens and landscapes across his home country of Brazil and beyond. Known for his curved structures and incorporation of native flowers, throughout his lifetime Burle Marx created the iconic mosaic walkways of Copacabana Beach in Rio de Janeiro, and the expansive rooftop garden of Banco Safra, São Paulo.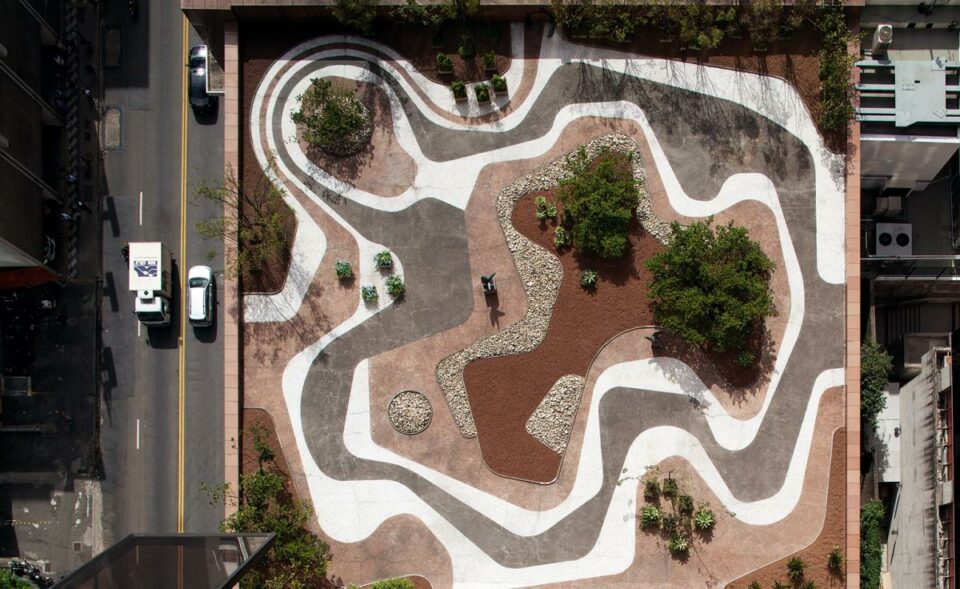 For what is the world's largest botanical exhibition, Brazilian Modern: The Living Art of Roberto Brule Marx sees the lush gardens of the New York Botanical Garden burst into colour. Paintings, drawings, textiles, performance and the sensory experiences of Brazil reside within the 250-acre space, all of which played a core influence in Burle Marx's work. Spiralised walkways flow between towering plants and tropical trees as fields burst with yellows and pinks, providing a unique escape from the concrete bustle of New York City.
Brazilian Modern: The Living Art of Roberto Burle Marx is open now at the New York Botanical Garden. Find out more here.
Lead image courtesy of: Biscayne Boulevard, Miami